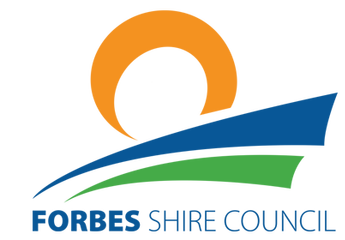 Hasn't the spring weather been simply amazing! I do hope everyone has been outside enjoying it. This week I've been busy catching up on many things like the future tourism strategy, Forbes' economic development and heritage conservation for the Shire. It is so important we continue to plan for future tourism despite what is going on with travel being discouraged. Forbes is situated in an ideal location on the Newell Highway with many accommodation options and wonderful attractions to draw people to stop and stay for a few days. We do however need to have a plan to ensure we can provide all the amenities to entice the intrepid traveller.
Last weekend the Cumberland Bird Observatory came to Forbes to visit our Gum Swamp Wildlife Reserve. They were blown away with the area and the diverse array of birds to be found there. Their words were "first class!" Currently Council is working with the Forbes Art Society to install new bird hides and the area has been closed off for the installation and construction stage.
In the coming months you will hear many helpful hints and encouragement from Council to join in throwing your scraps into the green bin and not in the red bin. I hope you will all join me in trying to reduce organic waste going into landfill and instead, be processed into beautiful organic soil for our farmers.
Until next week God Bless.