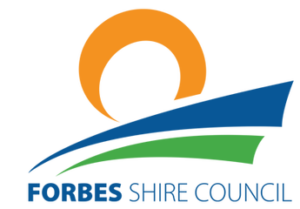 It has been a wet week here in Forbes and we do appreciate your patience with the road and carpark issues we are experiencing from the wet weather. Our crews are out and about trying to rectify these issues. After such a long period of little to no rain, we must be thankful for this rain, hopefully it continues so our farmers can get through the season with some great rewards.
Templar Street work will begin next week with the new sewer channels being installed. One lane at a time will be closed whilst this work is carried out. Your patience is appreciated, but it will look great when the work is done, which will be before Christmas.
Work on the Junction Street Carpark at Lions Park will be beginning very soon, pend- ing weather conditions. This will see twenty, all reverse parking, 45 degree spaces installed.
Just reminding everyone the COVID-19 drive through clinic in Hill Street is operating Monday, Wednesday, and Friday from 8am until 1pm. You must have a doctor's referral though before heading to the service. I want to remind everyone we are not out of the woods with COVID-19 and we must all continue the good work by socially distancing, washing our hands and coughing into our elbows. We can't afford to be complacent when you see how easily this virus can spread, we need to remain vigilant.
On behalf of all of us at Council I would like to pass on our thoughts and prayers to the Miller family on the passing of Margaret Miller, Forbes Citizen of the Year 1997 and District nurse.
God Bless.
Your Mayor, Phyllis Miller