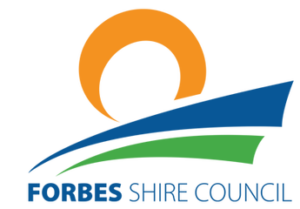 It has been another busy week in our Shire and the growing uncertainty around the situation in Victoria swells. I want you all to know I am working hard to ensure our community is safe and I ask you all to continue the good work of remaining socially distanced when out and about. If unwell, stay home and get tested. This week a COVID-19 testing centre has opened in Forbes. We have partnered with Western NSW PHN to provide a COVID-19 testing clinic three days a week in Hill Street at the back of JREC. This testing clinic operates on a referral system so you will need to contact your GP to arrange a referral before heading down to the testing clinic. This service will be open on Mondays, Wednesdays, and Fridays between 8am and 1pm. Even the mildest of symptoms can be associated with the disease so please get tested.
NSW Health are recommending wearing a mask when out in public. I have been wearing one and it is uncomfortable but I do believe it is necessary so I will keep wearing it. There has been talk in
the media about masks being compulsory at the Central West Livestock Exchange. We have not made it compulsory to wear masks, but safety at this site is key. This means responsibility is being taken at all levels and one of our buyers, Fletchers are insisting their staff wear a mask on sale day. We continue to ask people to remain away from the yards if they are not required to be there and if unwell, not to come to the yards at all. This facility is essential, and we need to ensure it can remain open and business can take place as usual.
Last but not least, we have been celebrating Local Government Week this week. It gives us the opportunity to highlight all the wonderful things Council does in the community. It is often thought Council only deals with roads, rates, and rubbish, but we do so much more than that! The last 12 months have been one of the toughest years to date with droughts, fires and now the pandemic. They all affect our community and it is Council's job to ensure we get through it as best as we can, both personally and economically. We don't want to blow our own trumpet but we do want to share the ways in which we help our community, share the services we provide and how we would like our community to grow and prosper.
God Bless
Your Mayor,
Phyllis Miller