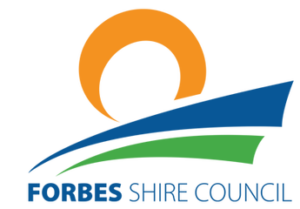 What a busy and exciting week we have had in Forbes! Camp Street Bridge was formally opened on Sunday and I cannot express enough how proud I am of our team from Council.
The work that has gone into the landscaping on either side looks incredible and the crews have been working so hard on the approaches to the bridge to get it ready for the opening last weekend. I was thrilled to be the first to drive over when the bridge opened to traffic on Monday and I was joined by the General Manager, Steve Loane, Aileen Allen, and Councillor Chris Roylance.
We have had some lovely rain this week and reports have Wyangala Dam sitting between 22 and 23%, the Dam still is a long way off from full and a long way from enabling us to get comfortable. Whilst we may not be classed as in drought anymore, we do need to continue to behave as if we are. Water is so important, and we need to treat it with respect.
As I keep saying please remember to shop locally. Our retailers still need our help to remain operating in the current conditions. I know it is easy to shop from your couch at home, but I urge you to think of ways in which you can support our local businesses.
Until next week,
God bless.
Your Mayor Phyllis Miller