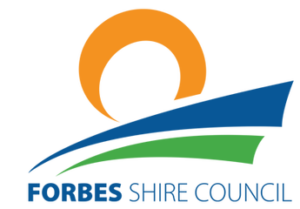 This week Forbes Shire Council celebrated 150 years of local government at our Council meeting on Thursday. It is at times like this you reflect on all that has been achieved over time, and I am so proud of our community and Council for all that we have done over the years. We live in the best place in Australia!
The year began in severe drought, with much of our community affected after 2 years of little to no rain. Then came the horrendous bushfires which burned across the State. Many of our local firies attended these fires to support fellow Rural Fire Servicemen and the communities. In late February, Coronavirus rapidly began to spread throughout the whole world and Forbes, along with the rest of Australia went into lockdown. We currently have no cases to report in Forbes and I thank the community for this.
We have completed two major projects so far this year, the stage two of the Homemakers Centre and Central West Livestock Exchange.
It is with great remorse to announce the community walk across Camp Street Bridge will not be going ahead as planned. The footpath will be open for the public on Sunday but the community day will not be able to take place due to the recent developments in the COVID-19 pandemic. The bridge will open to traffic on Monday 27 July 2020 after 11am.
God Bless. Your Mayor,
Phyllis Miller