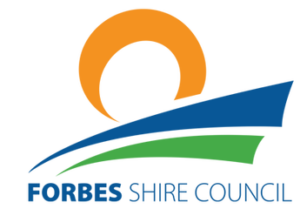 This week begins the next stage of the Sculptures Down the Lachlan project, with 20 large-scale sculptures being embedded into our local region. It is so exciting to see this project come together and we can't wait to see all the new visitors coming to town see them once the word gets out. The sculptures included in the trail will be like nothing we have ever seen before in the Central West. Tourism is so important for our region, it enables us to weather the storms that come from being in an agricultural area.
Our outdoor teams have been busy working on getting the Camp Street Bridge site ready for opening and it's looking really great.
We have the COVID-19 Mobile Testing Centre coming back to Forbes next week Monday, 20 July in Harold St. I urge you all to come and get tested. We have done so well to date, let's keep this virus at bay!
The Bulky Waste pick up will be on the week of 3-7 August. Clean out your garages and sheds and be ready for putting out on the kerbside for collection.
Council will be back in session next week and we look forward to discussing many great things including the Edward St subdivision. The subdivision will see 225 lots be opened up and it will be developed in stages so stay tuned we will have some exciting news regarding this very soon.
Until then, shop locally and God Bless.
Your Mayor,
Phyllis Miller