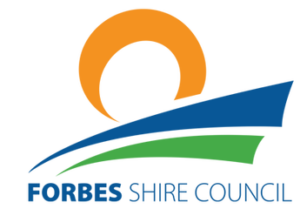 What a winning week we have had in Forbes! Grazing Down the Lachlan took out the Bronze in the National Tourism Awards in Canberra last Friday. Congratulations to everyone involved in pulling an event such as this together and at such a high standard.
International Women's Day was celebrated all over the world last week and for me it began with a luncheon in Sydney at the QVB Tea Rooms. On Sunday was the Breakfast celebration in Forbes which was attended by 150 people! Lions Park looked amazing, decked out in purple and the weather was stunning. Our events team at Council, ably led by Nina Hooper did a remarkable job. Thanks Jolene, Kimberley, Sarah and Taylah for all your hard work. Thank you to Deputy Mayor, Jenny Webb who emceed this event.
The Homemakers Centre stage two is going ahead in leaps and bounds. We will be having a site inspection with the developer in the coming weeks.
Thank you to everyone who attended the Neighbourhood Watch meeting last week. Due to work commitments I was unable to attend but I have been updated on all that was discussed. Please call the Police on 6853 9999 if you witness any suspicious behaviour, they are doing an excellent job we just need to help them out with reporting these criminals and their unsavoury behaviour.
Till next week, God Bless.
Your Mayor, Phyllis Miller