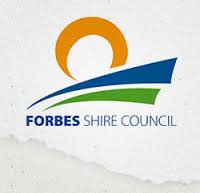 Earlier this week I had my first meeting as a committee member on the State Weed Committee. It was very interesting. On Tuesday, Riverina MP Michael McCormack was in town to announce funding under the Safer Streets Program for two CCTV cameras to be installed at the Wiradjuri Dreaming Centre.
Unfortunately I was unable to attend but this is great news as it should put an end to the acts of vandalism and theft that have happened at the dreaming centre over the years. We held our special meeting on Wednesday night to adopt the 2016-17 Operational Plan. It was also the last meeting we had with our Acting General Manager, Max Kershaw.
Today is Max's last day at Council and he has done a brilliant job. On behalf of all of Council, we thank Max for his time and efforts to keep the clock ticking in Council land. We look forward to welcoming our new General Manager, Danny Green, on Monday. Census night is on the 9th of August and this year there is a new delivery and collection procedure, which will make it easier to complete. We are happy to help anyone who may have difficulty in filling out their forms. I cannot stress enough just how important the Census is. We want to make sure everyone in Forbes is counted this Census.
Have a great week, stay safe and God bless.
Mayor, Cr Phyllis Miller OAM