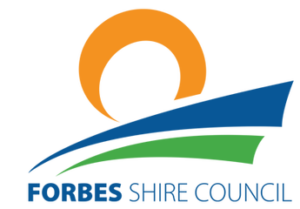 After a nice break with family and friends it's back to the grind for another year. Firstly, I must pay tribute to the amazing work the RFS and Fire & Rescue crews have done in this most tragic fire season.
On behalf of the Forbes Community we send our thoughts and prayers to all concerned. We at Council are offering our assistance wherever possible. There have been many fire fighters from the Forbes area who have gone into battle at the fire front and I truly thank them.
The Elvis Festival was a great success and we thank the Parkes Council and Mayor, Ken Keith for their hard work over the years that has grown to be a significant part of the Forbes Calendar as well. It provides a huge economic boost to our Shire so we are thankful to Parkes Council and community.
Australia Day Festivities are promising to delight all. With the Street Parade returning we hope you all get in and participate.
Congratulations to the Forbes Arts Society on purchasing the old Forbes Ambulance Station. We anticipate the transformation of this space.
2020 is shaping up to be a great year for Forbes. Let's all start the year off by working together to make Forbes the greatest place to work, live and play!
God Bless.
Your Mayor, Phyllis Miller