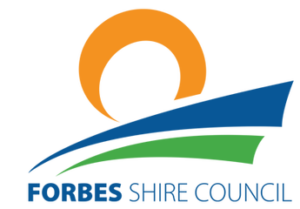 Recently the rumour mill has been turning with reports Bunnings is closing. This is not true. These rumours don't serve the community and can affect economic opportunities. We are all under a lot of stress with the drought and I ask everyone to remain positive and be grateful for the positive things that are happening in Forbes.
We are currently waiting on an announcement regarding further funding for Forbes. We hope to hear later this week, so stay tuned!
Taste on Templar was a huge success last Saturday night. Congratulations to the Business Chamber, Marg Duggan and her team for putting this brilliant event together. We have been lucky enough to receive another $1 million from the Federal Government this week as well as extra Roads to Recovery grants. A big thank you to Michael McCormack. He has listened to us and has acted.
I want to remind everyone to shop local this Christmas. There has never been a more important time to support our local businesses. We want to come out of this drought and not lose our amazing retailers. I also want to say a big thank you to our Council road crews. Many residents comment on what a great job they are doing. On that note I'll say cheers for this week.
God Bless.
Your Mayor Cr Phyllis Miller