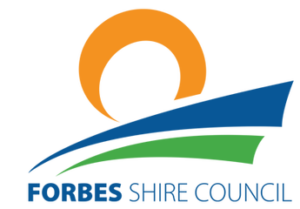 I have just returned from a week of rest and relaxation which I desperately needed. You don't realise how tired you are until you stop. I'm back now, all refreshed and looking forward to chipping away at State and Federal Governments for extra drought relief required for communities such as Forbes.
I was honoured and privileged to be reelected to the Local Government NSW Board at our recent conference. Local Government is constantly fighting for our communities across NSW and making sure we are not forgotten when it comes to investment.
Council is commencing upgrade work at the cemetery on the 4th November. The works that are being undertaken include lawn areas, a rose garden and paved edgings as well as general maintenance work. This work is much needed and we hopefully will have all the work complete by Christmas. The cemetery is a special place to our community and we need to look after it.
Just a reminder to all residents to shop locally, especially in the lead up to Christmas. Our shops are also doing it tough with the drought. There is really nothing you cannot buy in Forbes. This drought will end eventually and we need to make sure all our retail businesses survive. Keep your prayers up, rain is forecast for the end of the week.
For anyone who is struggling with drought and needs an ear to listen, my door and all our Councillor doors are open. Please don't hesitate to make contact.
Till next week, God Bless.
Your Mayor Phyllis Miller