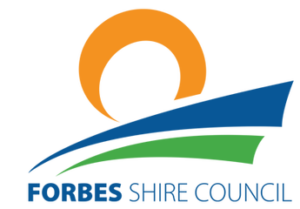 If you have seen me at all this week, you would have noticed I have been wearing the mighty Raiders jacket everywhere in support! I can't wait to see them play come Grand Final day. Unfortunately I won't be there in person but I will be glued to the TV none-the-less.
This week I have been in Sydney for the Sustaining the Regions Forum. The main issue on the table is the current drought and how we can continue to work together with other Councils in the areas such as water management, roads and transport, waste, environment and renewable energy. It is very clear not enough is being done for our drought affected rural communities and I hope together we can put pressure on the government to act. The current processes involved to get support from the government are cumbersome and tedious. I have spoken with Minister Melinda Pavey and Mark Coulton, who were also at the Forum, about the issue and that we want our State members to think outside the box and come to the table with a clear vision of how we can keep NSW producing the food and fibre our country needs.
The Federal Government announced its next round of drought support this week, to disappointed ears. Only three NSW Councils were receivers of this funding.
Forbes has a lot on this weekend, make sure you go and check out the Forbes Mo- tor Show, Foodies Night Markets and the Biennial Open Gardens. Can I ask everyone to please take it easy on the roads this long-weekend. No drink driving, pull over if you are tired and just take your time to get to where you are going. I want everyone back home in Forbes safe and sound after the weekend.
Till next week, God bless.
Your Mayor Phyllis Miller