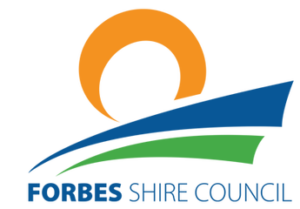 Can I start by congratulating the Grazing Down the Lachlan committee for pulling together an amazing event last weekend.
The weather started terribly on Saturday with that massive dust storm but as the day progressed it turned out to be a wonderful day. It was a stark reminder that we are still in drought and guests from outof- town would learn that storms such as that are becoming a common occurrence.
The Grazing Breakfast was also amazing and it was great to see so many people in Templar St enjoying the entertainment and lovely food. It takes a lot of combined effort to bring an event such as Grazing together and I commend them for persevering despite the hurdles thrown their way.
This week I met with Paul Toole, Minister for Regional Transport and Roads regarding the Newell Highway overtaking lanes tender. I highlighted the fact we were not happy with the recent tender process for the work being carried out in our Shire and felt no consideration was made for local tenderers. Local government are the largest road managers and must be kept in the loop when work like this is being carried out. We will continue to lobby government for local services to be used in upgrading to our main arterial roads. Keep our local skilled tradespeople in business and keep our Council staff employed.
I invite you all to have a look at the Lake Forbes Activation Plan on our website and let us know your thoughts for this major asset in town. This is a twenty year plan for our beautiful lake and we want to be sure we consider everyone's wants and needs.
Till next week, God Bless.
Your Mayor Phyllis Miller