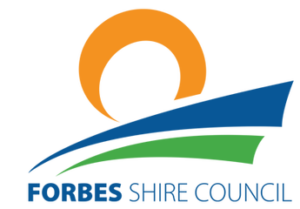 What a great week – Sunrise was a great surprise for our community! Thank you to everyone that came down to Lions Park and especially the Dragon Boat Club members – you were fantastic! Destination NSW instigated the visit from Sunrise and for that we thank them very much. It all helps to put Forbes on the National Map for Tourism.
Thank you to our amazing staff who did a fantastic job with the logistics.
The new Fishing Platform at Lions Park is a huge hit and the kids are absolutely loving it! I received a photo on the weekend of kids fishing off it having a lovely time. It's great that everyone in our community – as well as visitors to the lake – will have the chance to catch a fish!
I was very sad to discover this week that Ladybird Boutique will be closing down. It is a very sad day for this to happen, but it is totally understandable that the time has come for Brian and Marg to enjoy their life in the slower lane. To Brian, Marg, your family and team – you have done an amazing job and we thank you whole heartedly.
The farmers who have been doing a lot of work for Council under the Farm to Trade program have now finished. We farewelled them last Friday with a BBQ at the Forbes Shire Council Depot. On behalf of Council and the community, I thank you for all of the great work you have done over the last few months.
Farmers are doing it so, so tough- if you know of a farmer that is doing it hard mentally and/or physically, please give them the helpline phone number – 1800 011 511 On that note, have a great weekend and pray for rain. God bless.
Your Mayor
Phyllis Miller