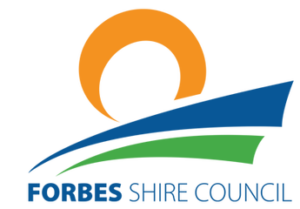 How good was last weekend's Frost and Fire? Thank you for supporting this wonderful event. It's quite clear an event like that was just what the doctor ordered for our community. We'll be back next year with more food and drink vendors, amazing artists and performers, as well as fun for the kids. When times are tough, events like that bring people together. Thank you, Forbes and visitors, for your support.
The Flood Study Committee has met with Local and State Government representatives to discuss our future regarding how floods affect our Shire and ways to improve the effects on the community.
This week work has begun in Templar Street as part of the beautification of the CBD. All efforts will be made to avoid disrupting businesses and traffic. The work will include irrigation for the 12 mature Claret Ash trees to be planted in garden beds in the centre of the road. Solar lights will also feature along the street creating an attractive avenue to entice people off the highway and into the CBD.
Forbes will be hosting the Australian Local Government Women's Association executive board meeting. This sees female Mayors, Councillors and Council staff from local governments across NSW meet and discuss ideas. It's an honour to host them.
Excitingly on Saturday we will have the weather crew from Sunrise here at the Wirradjuri Dreaming Centre at 7am. They'll be featuring our beautiful Lake and attractions. Come down and show Australia what a great town we have.
God Bless
Your Mayor
Phyllis Miller