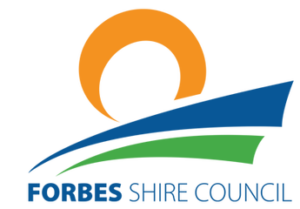 Can I begin by thanking everyone for their kind words and congratulations regarding the surprise award I received last week for Highly Commended in the Elected Representative from a Rural or Regional Council.
I believe strongly in maintaining gender balance in all levels of government, and I encourage the up-and-coming young girls in our community to step up when their time comes.
Last Friday I attended the Black Tie & Boots Rural Aid Ball in Sydney with staff from Council. It was a great chance to showcase our wonderful area to the city folk and remind them that our community, along with many others in the state, are still suffering the impact of the drought.
How good was the footy on the weekend? It was a shame our boys peaked a little too early and couldn't pull off a win. Forbes celebrated 100 years of Rugby League and many old faces were in town again.
This week John Barilaro, Deputy Premier, announced an additional $300 million in drought relief funding. This includes $70 million in transport subsidies, $50 million to waive Local Land Services rates, $30 million to waive fixed charges for NSW Water Licences, $15 million for emergency water carting and $10 million to waive interest charges for Farm Innovation Fund loans.
The Flood Study is due for completion in November. It is so important for the planning of our town especially for the Bathurst Street and River Road precincts. The study needs to ensure it can be easily maintained and include all possibilities during a flood.
God Bless.
Your Mayor
Phyllis Miller