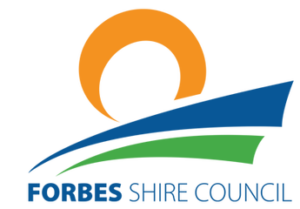 It looks like Winter has finally made its way to us with this cold snap coming through this week. I would like to start this week's column by recognising the great work being done by Nell's Pantry. If you haven't heard about this great service it's a pop up supermarket for farming families to come in and pick up essential pantry items all donated by local people. It is open to farming families every Tuesday from 1pm to 3.30pm, except on public holidays. We have so many wonderful people in our community wanting to help our farmers get through this horrible drought. If you'd like to
donate I'm sure Nell's Pantry would love to accept your donation.
It was great to see the amount of people who headed to the showground to see the Ranch Sorting and Penning competition on the weekend. It's a sport that is growing in popularity and we definitely have the talent here in Forbes. Another sport doing well is the Forbes Netball. How good do the Forbes Netball courts look? Work will be completed this week but you will see some fencing will remain until the grass re-establishes itself. Here at Council we are very pleased to be able to support our sporting groups in this way.
This Friday we will be holding the first of our Welcome to Forbes events. We all know how hard it can be moving to a new town and not knowing anybody. We wanted to provide new residents with the opportunity to meet fellow councillors and community groups to establish who's who and where they can go for help if needed.
Have a great week.
God Bless.
Your Mayor Phyllis Miller