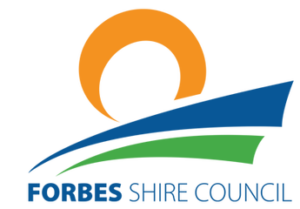 How good was Vanfest for the town? Congratulations to Matt Clifton and Secret Sounds for a fabulous music festival production. The weather on Friday night was a bit chilly but Saturday was absolutely fantastic. I spoke with many people from all over Australia and they absolutely loved Forbes and the hospitality they received here. On Saturday morning the CBD was very busy and we have information from businesses that the festival is a wonderful boost to the local economy and one that the community desperately needed during the tough period they are having due to the drought.
Our farmers are still waiting for the much needed rain, sooner rather than later to help the newly sown crops well on their way for the season. I ask everyone to keep their thoughts and prayers in the front of their minds for our very important farming community.
May Council meeting was held on Thursday and there was a lot on the agenda.
Most importantly we will adopt our 2019/20 budget, which will now go out on exhibition. I also had the pleasure of presenting a gift at the meeting to two of our retired staff members Peter McLuckie and Trevor O'Malley. Between the two of them they have notched up 82 years of service. They have been very loyal and wonderful employees.
Have a great week.
God Bless.
Your Mayor,
Phyllis Miller