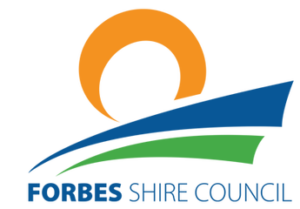 The political race has stepped up a notch with the Meet the Candidates for the seat of Riverina held on Tuesday night. Pre-polling starts in Forbes on 11th May and will take place at St John's Anglican Church from 9am to 4pm, not Town Hall as it has in previous years.
Forbes Shire Council hosted the Mining and Energy Related Councils meeting this week. Mayors and General Managers from 22 councils converged on Forbes to discuss various subjects including the Voluntary Planning Agreement we are a part of, the adoption of the Coal Seam Gas Policy and discussions on university partnerships on modelling social licence.
This week was Heritage Week in Forbes and what a wonderful celebration of our town's history it has been. Congratulations to the Forbes Post Office for receiving the auspicious Forbes Medal for their wonderful renovation of this magnificent building. I have also heard great reports of the Permabulating in the Park session conducted by our local historian Rob Willis last Sunday.
It wouldn't be complete without the final instalment of Doctor's Panels being presented last night. This year, the panels tell the story of the Forbes Hospital, Private Hospitals and Aged Care in our town. I encourage you all to pop up to the hospital and have a look at them all.
To finish the week, please join me in welcoming many more visitors to town for Vanfest.
I hope you all enjoy the festival and our lovely town.
God Bless.
Your Mayor,
Phyllis Mille