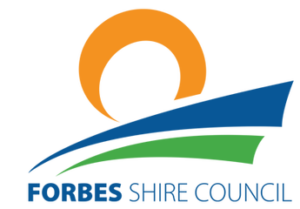 Vanfest is getting closer and they have a great line up this year. If you haven't got your ticket yet please go online and get one. We need local support of this fantastic event. The enormous benefits to our local retail and hospitality sector are extremely important.
Anzac Day was absolutely sensational last Thursday and our local school children were out in droves. Thank you to all our volunteers in Forbes. We can't thank you enough for the enormous contribution you make to the fabric of our lives.
You have to take your hat off to the farming community. They just keep on going. It is looking promising for the latter part of the week but we need to keep our rain prayers going.
I had a wander around our retail shops this week and boy oh boy, we are so lucky!
There is not one thing you can't buy in town and the ladies in the fashion houses are second to none on both style and price – try local first!
You will notice down on the lake the grey nomads are on the move. Stop and say 'hello'. They are great people and are a huge part of our economy.
I'll be chairing a Meet the Candidates evening at the Forbes Services Memorial Club on Tuesday, 7th May at 7pm. Come on down to hear from our local candidates in the upcoming Federal election.
Have a great week.
God Bless.
Your Mayor
Phyllis Miller