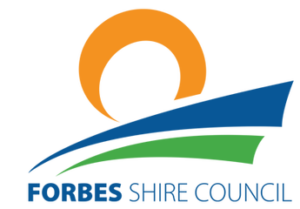 What a great Easter weekend! The weather was kind for all those thousands of campers in the region. The Forbes Camel Races didn't disappoint either; it was one of the biggest crowds I have ever seen. It was lovely to see so many families enjoying the races and the entertainment on offer. Big congratulations to the committee on producing an event with a huge impact. The majority of the crowd were visitors from out of town. This event is great for the economy of our town and I would thoroughly recommend to any local who hasn't been, to go along next year.
There have been many community consultations recently regarding Lake Forbes. There are still opportunities available to share your thoughts at the suggestion boxes dotted around town and there will be another community consultation on the 4th May at 8:30am in Apex Park near the aeroplane or at 11am in Templar Street in front of Little Extras.
Last week Council agreed to move forward with option 3B for the redevelopment of Templar Street. This option will maintain existing parking, a two-way traffic system as well as wider footpaths and a small plaza space. The parking will change to nosein parking. I am looking forward to redeveloping the other end of Templar Street and entice cars off the Newell Highway and into our town centre.
I hope you all enjoyed your family over the Easter weekend as much as I did.
God Bless.
Your Mayor,
Phyllis Miller