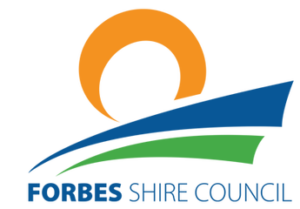 I attended the Community Precinct Meeting with Police this week and they have reported on the numerous thefts from motor vehicles recently in the Forbes Shire. I would like to encourage everyone to lock your cars, even if they are parked in the driveway.
On Tuesday, I chaired the Meet the Candidates session at the Forbes Services Club. It was very interesting to see the candidates express their ambitions for our Shire.
Last week I attended the Local Government Country Mayors Conference in Sydney with Councillor Jenny Webb. This was also very interesting with the leaders from all of the political parties, except the Liberals, present at the conference. It is heartening to know the government appreciates the support local government plays in the political process.
This week work has started on the Camp Street Bridge. This first stage involves installing temporary lights until the bridge replacement work begins in September. The existing lamp posts on the bridge will be reused in the landscaping approaches on the new bridge.
Can I say how fantastic all the retailers are looking at the moment. We are lucky to have so many great shops in town including our independent stores, Target Country and Spotlight especially, when you hear about towns like Gilgandra losing their Target store. We must support our local shops to make sure we don't lose them. It was also good to hear the reports that real estate is enjoying 11.4 percent increase.
God Bless
Your Mayor, Phyllis Miller