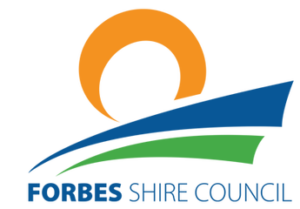 This dry weather is continuing and is very worrying for our whole community. Hopefully by the time you read this we may have had some rain.
Our Joint Organisation Meeting, formally known as Centroc, met in Orange last week. Minister Littleproud (Federal Minister for Agriculture and Water Resources) addressed the Mayor and General Manager in relation to the drought and the work that is being done to not only assist with this drought but to prepare for the next one.
Deputy Prime Minister, Michael McCormack made a visit last Sunday to announce the $867,241 for town entryways to Forbes, Rankin and Templar Street upgrades and the Target corner which all fall under the CBD Masterplan. He has worked really hard for Forbes and we are very thankful that he is our local member.
A big thank you, on your behalf, to the farmer tradespeople for the great picket fence around Grinstead and South Circle Ovals. The workers are now about to commence work at the extension of the saleyards. We are very appreciative of the wonderful work they are doing.
Yoorana Gunya are having an event on the 28th, 29th and 30th April, called the Walkabout Barber. The event includes a trauma and recovery workshop for youth, and the following day they can get their haircut. You must attend the workshop to be eligible for a haircut. It is a great initiative and thanks to Donna and her team.
On that note, I'll have more updates next week.
God Bless.
Your Mayor, Phyllis Miller