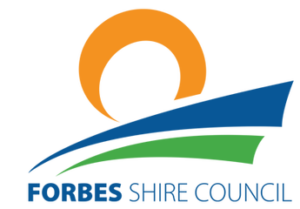 This week started off with a bang with our local federal member and Deputy Prime Minister, Michael McCormack arriving in town to launch our 2018-2030 Agricultural Strategy at the Central West Livestock Exchange. We received funding from the Australian Government to undertake this important study. It has a lot of interesting data and we are hoping to find opportunities for value-adding to our products produced here and grow our agricultural industries.
One of the interesting pieces of data to be found in the report is the total outputs generated by the Forbes economy. In 2017 this was an estimated $1.188 billion representing 4.94 percent of the total output in the Central West RDA region. This is something to be very proud of and a statistic we would like to improve on.
Deputy Premier Hon John Barilaro was also in town this week to announce the three new Doppler radars that will be installed in the region to help farmers make better decisions about upcoming weather events. It will be a very useful tool, especially for those in cropping. The information obtained will also help predict severe weather conditions that may affect our area like fires and flooding.
The draft concept plan for Lions Park will be on exhibition until the 19th March. Council has received funds to make beneficial changes to the park. Most importantly we would love your input, so please take a look and drop us a line with your thoughts.
God Bless.
Your Mayor,
Phyllis Miller