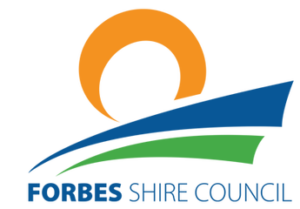 It has been a very dusty week here in Forbes and one that seems to be a common occurrence these days. The seniors of Forbes have been celebrating the NSW Seniors Festival. The celebrations started last Friday at the Jemalong Retirement Village with afternoon tea and a few great old songs. This Sunday, 24th February the Seniors Variety Concert will take place in the Town Hall to complete the festival.
This Thursday we have the first sitting of Council for the year and an extra large Business Paper to get through. Just a reminder you can view the meeting on Facebook Live or come and sit in the chambers to see how the decisions are made.
The white picket fence around Grinstead Oval is really taking shape and looks amazing. It is so great to see the Farm Trade workers coming together to put the fence up and in time for the President's Lunch next month. Our Drought Co-ordinator, Sally Downie has been working with them to ensure everyone can still meet the needs on-the-land as well as earn some money.
The Youth and Community Centre is currently undergoing minor renovations. This great little hall has so many users and the improvements are being made to accommodate the Forbes Toy Library and playgroup.
We can't wait for Emma Pask's performance at Town Hall this Friday night. Mitchell Conservatorium does bring some amazing artists to town and we should all support these acts, so more will come our way.
God Bless.
Your Mayor,
Phyllis Miller