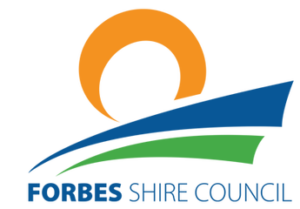 Wow, how quick has this year gone! Firstly I would like to congratulate the Forbes Business Chamber, led by Margaret Duggan, on a wonderful Christmas Carnival street celebration held last Friday night. People are still talking about it. I think we have the recipe right and we may need to stick with it.
Council considered the Templar Street re-development last Thursday at our final Council meeting for the year and we are now having some dimensional plans completed on the area to see what it will look and function like in more detail. Option 2 was the preferred concept by the people in attendance. I want to assure everyone we are advancing the project, but with caution, it is important to get this right. You wouldn't build a house from a concept plan so hence the next stage is to get a proper plan.
Many of the Council staff and Councillors will be taking a break over January in order to be bright eyed and bushy tailed for 2019.
I would like to take this opportunity to wish everyone a very happy and holy Christmas and blessed New Year. Enjoy time with your family and friends and above all, travel safely.
God Bless.
Your Mayor,
Phyllis Miller