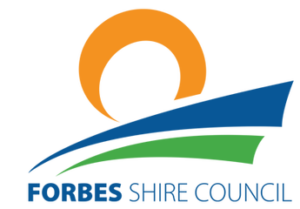 I travelled to Alice Springs this week with Deputy Mayor Jenny Webb, Councillor Chris Roylance, General Manager Steve Loane and Director of Engineering John Zannes for the 2018 National Local Roads and Transport Congress. This is a major event for Local Government nationally.
We received our Road to Recovery grant funds, a $1.8 million, through this forum and we continue to keep advocating for these monies to continue.
You may have noticed work happening near the Wiradjuri Dreaming Centre this week. New sculptures are being installed and they will be unveiled next Friday, 30th November, at the opening of the Dreaming Centre expansion. This project has been driven by our local art society and I would like to say a big thank you to everyone involved, especially Keith Mullette and Kim Muffet.
Local Government, Australia wide, is advocating for the Federal Government to reinstate our Financial Assistance grants to 1% of tax revenue. When this grant was introduced in the 1980's it was 1% and now it sits at 0.55%. This has eroded away over time and is part of the reason for our backlog in asset renewal. If you are speaking to our local member Michael McCormack, ask him to reinstate it to 1% again.
I will be marching in the Forbes White Ribbon Day community march this Friday, something I am honoured to be a part of.
God Bless.
Your Mayor, Phyllis Miller