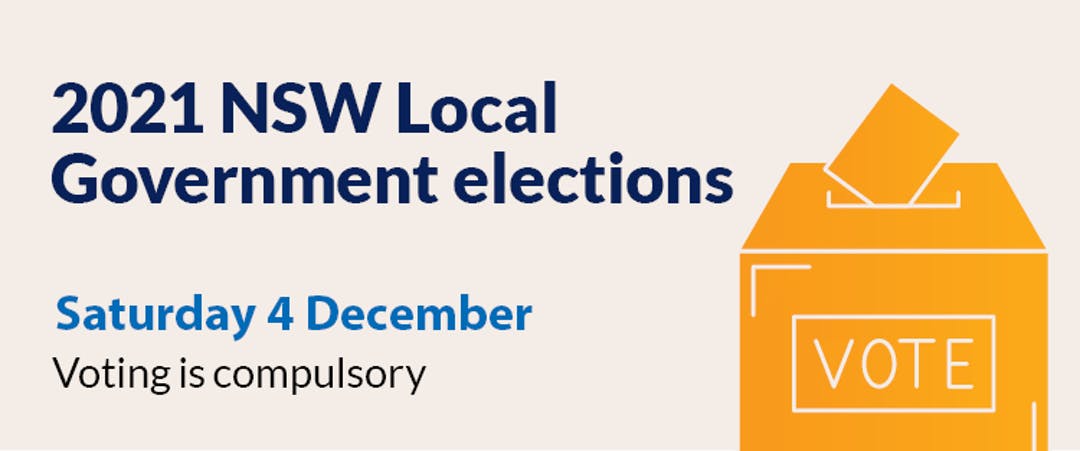 Info Sheet
The elections are a vital part of the democratic process, ensuring councils across the State are accountable to their communities.
They also provide both residents and candidates with an opportunity to help shape their local community for the next three years.
This election, 5.2 million electors will cast votes for about 5,000 candidates standing for election for more than 1,200 councillor positions at 124 local councils.
Elections are not being held for Balranald Shire Council, Central Coast Council, Central Darling Shire Council or Wingecarribee Shire Council this year as they are in administration.
Of the 124 councils holding elections in 2021, all but two have engaged the NSW Electoral Commission to conduct their polls, with Penrith and Fairfield using private election providers.
The NSW Electoral Commission is recruiting more than 30,000 people across the State to deliver the local government elections.
The NSW Government will provide an additional funding package of up to $57 million for COVID-safe elections to be held at no additional cost to councils and so councils only pay for the direct costs of holding their polls.
The Government will also maximise voter participation by utilising iVote and expanding the eligibility criteria for pre-poll and postal voting.
The Office of Local Government is the NSW Government agency responsible for strengthening the sustainability, performance, integrity, transparency and accountability of the local government sector.
OLG has a policy, legislative, investigative and program focus in regulating the State's 128 local councils. OLG, which is part of the Department of Planning, Industry and Environment, is the key adviser to the NSW Government on local government matters.