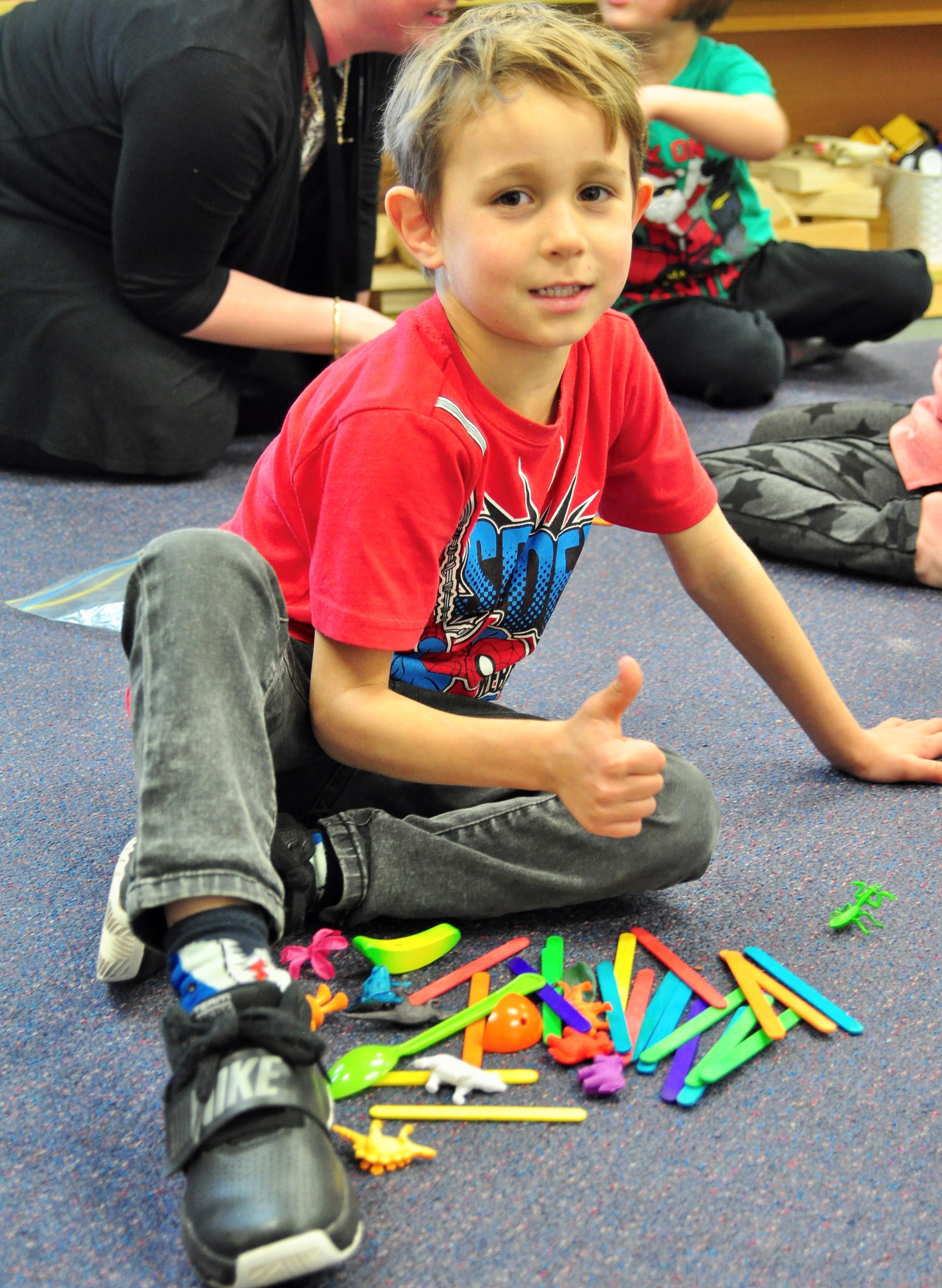 The Little Bang Discovery Club was launched in Forbes last week and caters to the curious, the inquisitive and the creative three to five year olds in the Forbes community. Facilitators in Forbes have been trained by the Children's Discovery Museum to deliver this fun filled hands-on program focusing on genuine scientific enquiry.
"Thanks to the generosity of Telstra Kids Foundation and Clean TeQ Sunrise we have been able to purchase the resource kit needed to run the Little Bang Science Club program," said Maree Yapp from Forbes North SaCC.
Forbes North SaCC and Forbes Learning Ladder worked together to bring the Little Bang Science Club to the Preschoolers room last week and a representative from Clean TeQ Sunrise was on hand to help out.
"Clean TeQ Sunrise is proud to invest in the Little Bang Science kit through our Matched funding for schools program. We know that early STEAM education is critical to developing the kind of scientific thinking that Clean TeQ Sunrise will need from our local workforce over the twenty-plus years the mine is expected to operate," said Justine Fisher, General Manager, Government External Relations and Community Clean TeQ Sunrise.
"Maree Yapp has done a great job making sure the Little Bang Science kit is available to as many three to eight year old children in Forbes as possible via the Forbes Library, the Learning Ladder and Forbes North Public School," continued Mrs Fisher.
Registrations are being taken now and families interested in participating can contact the Forbes Town Library on 6852 1463 or Forbes North SaCC on 6852 3008 to book a spot.