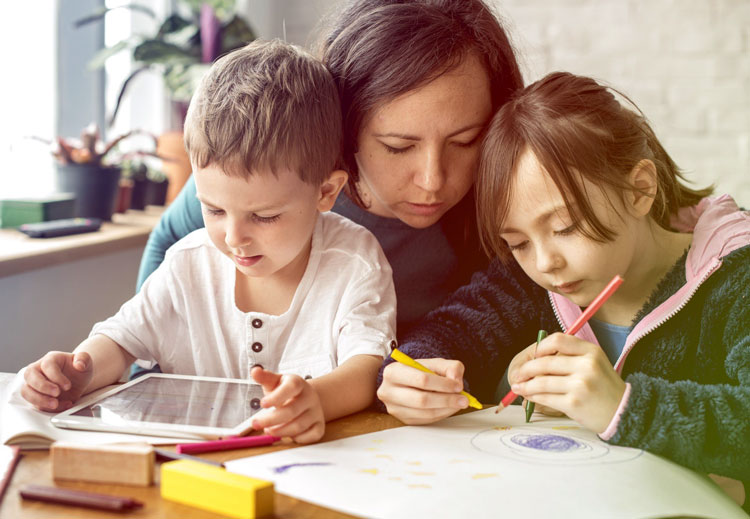 Parents who have undertaken the decision to homeschool have done so after much deliberation and research. But this week parents across our community have been literally thrown into the deep end with the Premier's advice to keep children home from school.
One of the greatest lessons I've learned from homeschooling my kids for over a decade, is that it's possible to have fun being at home and to enjoy learning together.
When we embrace learning as an adventure, we can have a positive and enthusiastic attitude towards our children's learning. For work that seems a little more tedious, what we need to help them realise is that, like any exercise, we might feel a little strained when we've used our brain to learn something new, but the more we practice the easier it gets.
It's about equipping our kids with the tools they need to become independent learners. We have to change our expectations when our kids are learning at home.
Our home environment also becomes a work environment so there is going to be more mess, especially if we want to encourage creativity. Learning to pack up and do some household chores together to keep the house in order can be part of the experience.
Think of fun things to do together such as reading a great story. When you can, spend time in your garden. Get the kids involved in the kitchen. Use screens (sometimes you need a break), but don't be afraid to let your kids experience boredom. This is often when creativity is sparked. If they are idle or mischievous, giving them a chore to complete is a good idea.
This is a very uncertain time for all of us, but we can embrace the positives which is surely getting some unexpected quality time with our kids. Use it as an opportunity to cultivate your relationship with them.
By Amy Butler