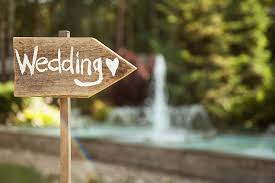 Holly Bradford is an award-winning photographer who loves being part of her client's special day as there are so many beautiful moments for her to capture! Be it the proud look on a father's face, the nervous but excited anticipation of the groom, the cheeky flower girl or of course the joy of a couple who are deeply in love.
These are the important moments that tell the story of a wedding day and you want to have full trust in your photographer that they will capture the memories for you. Holly is all about giving her clients confidence to relax, have fun and enjoy every minute!
Throughout the day she aims to be as unobtrusive as possible during the important moments like the ceremony and speeches as there is nothing worse than a photographer who steals the focus. She also likes to have a bit of fun with her bridal parties and often asks lots of silly questions, as the best images are often captured when you're having a good old laugh!
Although based in the country town of Young in NSW, Holly regularly travels for weddings and has even gone as far as the Kimberley, Fiji and Ireland! Holly takes a great deal of pride and care in her work and after the wedding spends on average 40 plus hours editing behind
the scenes to ensure her clients receive the highest level of quality in their final images.
Once the wedding is complete the bride and groom are invited to come into her lovely studio in Young and view all the images on
the big screen while enjoying some bubbly and sweet treats. She also has a range of professional products and clients have the option to
turn their images into either gorgeous canvases, beautiful prints for the wall or stunning custom designed wedding albums.
Contact Holly on 0407 409 277, email holly@hollybradford.com or see her work on facebook and Instagram.