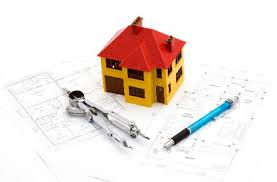 Most local councils have a policy of notifying neighbours of any proposed development to an adjacent property. All councils are required to have the proposed developer affix a notice at the street frontage of the property notifying the public of the proposed development.
Such developments can range from demolition and new construction to the building of a pool or a garden sunroom. It's quite frequently a difficult time for neighbours.
You may think that you get on very well with your neighbours in chatting over the fence or having a cup of tea or a beer every now and then. But wave a development notice in the wind and things can change dramatically.
If you are thinking of a major renovation or extension, which will require council approval (and even redecoration that most of us do at some stage), have a chat with your neighbours. Listen to their concerns about any impact on their property. The great probability is, if their concerns are well-founded, that minor concessions by you will resolve the issue. Most problems are loss of view, overshadowing, or loss of privacy.
Land is an expensive commodity. Houses are the same. People are justified in protecting what they have earned. You don't want hostile neighbours. Stick to council guidelines and recommendations. It usually leads to a development approval.
If we at Matthews Williams can assist you on this or any other legal matter, feel free to phone me or one of our solicitors or call into our office for an appointment.
By Mark Olson