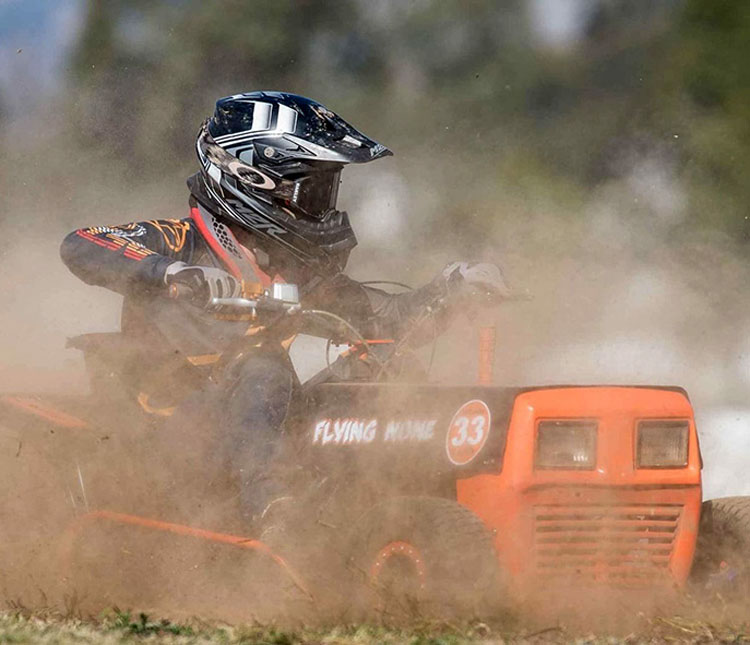 Last Sunday June 13, Forbes Sports Auto Club hosted the AROLMRA Lawnmower races at Daroobalgie. With five classes on show and decent weather coupled with some game local rider drivers – it was certainly a sensational day with big crowds.
The event is proving more and more popular with punters and has come a long way since its humble beginnings in a small, country pub in Harrietville Victoria in 1988. Five men challenged each other to a race around the local hills of the area after an alcohol-related argument.
They chugged up the steep slopes belching smoke from their unmodified Briggs and Strattons, rounded a nominated gum tree, then flew down in "Angel Gear" – Australian outback slang for neutral – to the finish line.
"Half the town's 100 people, 300 sheep and 150 dogs were there," according to Brian Ross, six-time president of the Australian Ride-On Lawn Mower Racing Association (AROLMRA), the biggest lawn mower racing club in Australia.
AROLMRA has over 100 members and a large following all over Australia.
The first ever national race between all the clubs was held in Dubbo NSW on May 16, 2009.