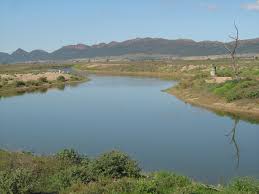 Opportunities for improving water security for urban and rural water users were put on the table at last month's meeting of mayors from Cowra, Forbes, Parkes and Lachlan
Shires with Lachlan Valley Water.
Lachlan Valley Water (LVW) chair Tom Green, said the prosperity of the whole region is closely tied to both healthy towns and a successful agricultural sector.
"Since the Millennium Drought it's been apparent that water security is limiting economic development in the towns, industry, mining and agricultural sectors of the Lachlan Valley."
"With irrigated agriculture worth $400- $530 million per year to the regional economy it's critical that we work together as a region to ensure confidence in the industry and improve water security for all our communities."
Recognising the vulnerability of the Lachlan catchment, the NSW Government is currently investigating a range of options to significantly improve water security and flood management in the Lachlan through its Lachlan Valley Water Security Investigations.
The meeting agreed that how water is managed in the valley is a key factor with the development of the Lachlan Water Resource Plan providing an opportunity to improve reliability of supply for irrigators.