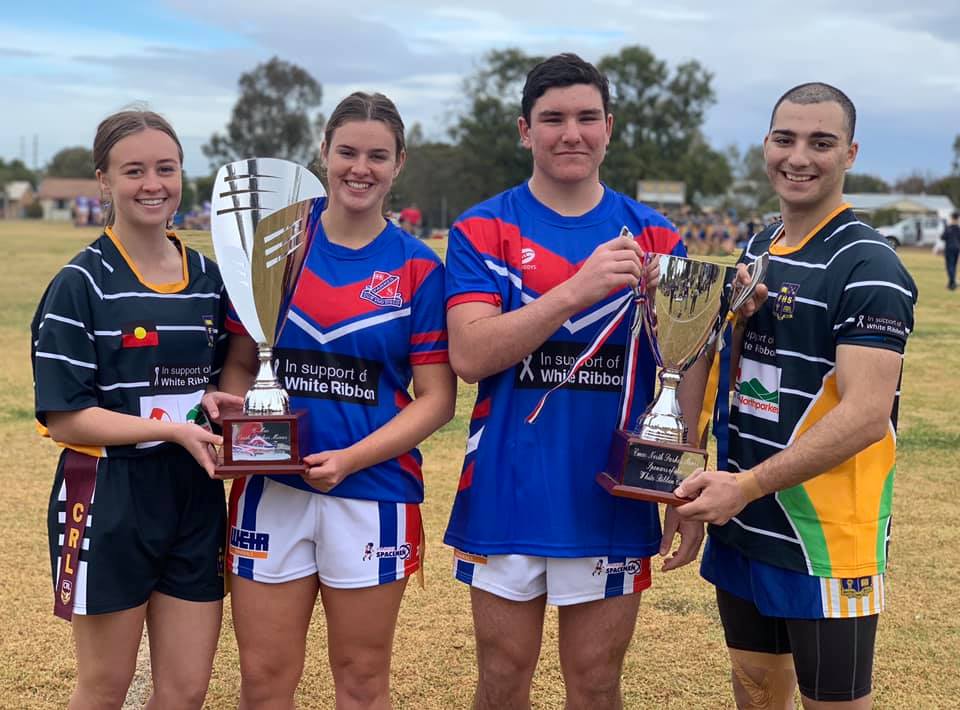 The annual White Ribbon Cup between Forbes High and Parkes High Schools was held on Monday 29th July at Forbes' Duncan Sharpe Oval.
2019 is the third year of the carnival which aims to drive home messages about domestic violence, values and personal strength to take a stand.
This year, the White Ribbon Cup carnival was expanded to include a girl's league tag match between the two schools, an invitation to Stage 3 students at Forbes Public and Forbes North Public schools and a Girls Night Out to complement the Boys Night In program that follows the cup match.
Forbes High School Deputy Principal, Jason Nottingham said that while the school have held the White Ribbon Cup since its inauguration two years ago, he believes the results of the match are secondary to the valuable message that the day reinforces with students.
"White Ribbon promotes respectful relationships, gender equality and engagement of men in preventing violence against women," Mr Nottingham said.
"Combining this message with a day of sporting activity and the chance to explore a number of positively-themed information stalls has proved an effective vehicle for building students' understanding of these important values," continued Mr Nottingham.
The girl's League Tag Cup went to Parkes High School who won 24 – 14 and the Rugby League score was 32 – 12 with Forbes High School claiming the tile for the third year in a row.