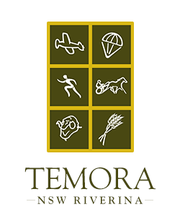 Inaugural RV Muster Is Ready To Roll
Nestled in the heart of the Riverina, lies the beautiful town of Temora. A truly traditional farming town, here you will find the friend- liest townsfolk, the best service and the most relaxing atmosphere around. This little country town has a lot to offer.
Mayor of Temora Rick Firman sure believes so, "Temora Shire is a very special place and all of my fellow citizens of Te- mora Shire truly do care for each other, regardless of any perceived rank and station – and we believe in our strong future."
Temora continues to grow and so too does its rich culture and excitement for the future. It is constantly bustling with events including the upcoming RV muster.
Come the 20th of April 2017 the tranquil town of Temora will be abuzz with people who have navigated across Australia. Like -minded travellers will come together to enjoy activities including traditional camp breakfasts as well as day trips to Junee Licorice Factory, Coolamon Cheese Factory, and high tea at the historical Ariah Park Ho- tel. Attendees can mix socially each night at "happy hour" and have a good old fash- ioned dinner dance. Guests will also be treated to guided tours of Temora's three exceptional museums; the Temora Rural Museum, the Temora Railway Museum and The Temora Aviation Museum.
Those with a thirst for knowledge will love the travelling with talks from the NSW Police, NSW Ambulance, and NSW Rural Fire Service, as well as workshops on mechanicals, electricals and tyre care.
To register for the RV Muster please download and complete the registration form from www.temora.com.au/rvmuster.
For further information about the event, contact Elaine Costello on 0410 653 680 or email TemoraRVMuster@outlook.com.
Temora is proud to be an 'RV Friendly Town' and offers three beautifully main- tained campsites available for use. The Temora Caravan Park and the Temora Air- park Tourist Park both provide modern facilities and powered and unpowered sites. Alternatively Temora Freedom Camp is located in the heart of town and is free for stays up to 48 hours.
Book at caravanparks@temora.nsw.gov. au and or by phoning 0418 780 251.
For further information contact Elaine Costello on 0410 653 680 or email TemoraRVMuster@outlook.com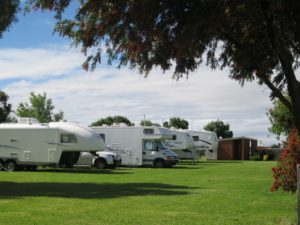 Explore Temora's Main Street
Take a stroll down the Main Street of Temora to be delighted with full shop fronts and friendly smiles, where every shop is more than what you may think.
KaMarley & Me is more than just a Homewares and Gift Shop. It's a place to find those items to complete your home, a place to spoil yourself and also a place that has something for the little ones. Owner Nicole named the business after her two daughters Kayla and Marley combined to make KaMarley. Nicole's passion and love flows through the shop and you will be sure to enjoy having a browse.
Looking for something in particular? KaMarley & Me will be sure to have it as they stock a range of women's clothing including Elm Lifestyle and Firefly, wallets and clutches from Elms + King and Stitch & Hide, handmade jewellery, baby cloth- ing and accessories and toys. KaMarley & Me are also available online http://www. kamarleyandme.com.au/. Pop in to spoil yourself, and your family.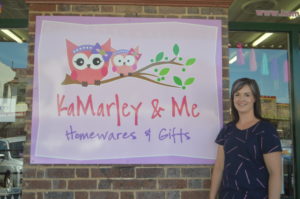 The shopping doesn't end here. Directly over the road sits a Little Rae of Sunshine, and it's just that.
Are you looking for a unique, cosy, quaint 'homey', happy shop all rolled into one? A Little Rae of Sunshine is Temora's newest gift shop, catering for all ages and tastes with style on trend.
With 18 years of experience owner Lorrae will greet you will a smile and guide you or help you if required to find the perfect gift or the perfect item to grace your own home.
A Little Rae of Sunshine is currently expanding in store and you can also find them on Facebook. With an array of gifts such as homewares, jewellery, body lotions, candles, Didgeridoona's and wall art, you will be sure not to walk out empty handed.
A chat and a smile are guaranteed. Quite simply A Little Rae of Sunshine is "One place…Your Place".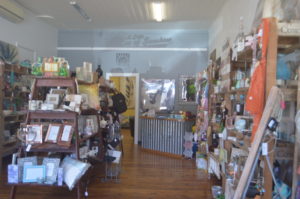 Looking for ladies wear then Peony Boutique have you covered. Located at 234 Hoskin Street they have a range of clothing from Goodiwindi Cotton, Ellis & Dewey, Threadz, Black Pepper, Jendi and Sportswave. Complete your outfit with accessories by Jendi and Anna Nova or a wallet or purse from the Journie range. Peony Boutique caters for all ages and tries it's best to support Australian brands. With new stock arriving daily be sure to pop into the store or call 6977 2221 to get the perfect outfit sorted.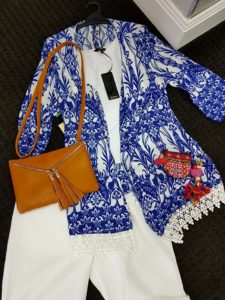 While most of the family have been covered the men haven't been forgotten. Rick Firman's Menswear is for them.
Rick Firman's Menswear gives the wide community access to stylish and wear- able gentlemen's fashion for all ages, and can also mail out orders. The moment you walk through the doors you will be greeted with a warm smile and given good, old fashioned customer service with whatever attire you require. The store sells every- thing for men for all occasions, including denim jeans, suits, and sports wear. Call in to the store at 230 Hoskins Street, or visit the website www.rickfirmansmenswear.com.au

After taking in all of what Temora has to offer be sure to take a break and relax at the number of cafes available.
Chives café is the perfect place to drop by for a coffee or some freshly prepared meals and cakes. They have a good range of home style meals and the atmosphere is warm and friendly. Open 5 days a week to satisfy all hungry travellers and locals. Chives also cater for functions and other catering needs. Call in and enjoy their all day breakfast or choose from an array of on site cooked meals. Contact Chives on Facebook, Instagram or call Louise on 0403 710 602.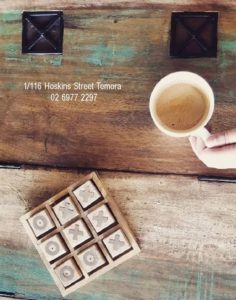 Another great place to try is Living and Giving. From the outside you could be forgiven for thinking Living & Giving is a chic giftware & homeware shop, but the curb- side-tables and chairs hint at what awaits inside. The enticing aroma of freshly ground coffee, followed by the chatty buzz of the many regulars scattered among the product laden shelves adds to the experience. An extensive lunch menu provides a selection of wraps and salads, a tempting array of cakes and pastries; the perfect complement to barista made coffee or loose-leaf tea.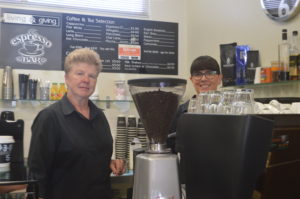 Take a break out from your day and stroll along Temora's Lake Centenary. The Lake comes alive every March with the V8 Superboat Championships.
The event is run by the Australian Formula Jet Sprint Association, and will feature boats in three classes-the 350 class, 400 class, and unlimited class. The V8 group A 400 and 350 classes of jet-sprinting have engines that are mildly restricted to ensure a reasonably equitable playing field for all competitors. The V8 unlimited class fea- tures top class superboats of racing in jet- sprinting with the boats being unrestricted except for a minimum engine size and con- trolled methanol fuel. V8 Superboat En- gines are unrestricted and vary depending on the design concept behind them. The event kicks off on March the 4th at 3pm. Tickets are $25 adult, kids $5, family pass (2 kids, 2 adults) $50. Tickets can be pur- chased online or at the gate.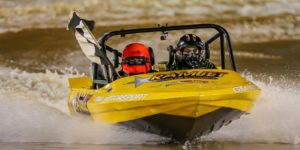 After exploring the town you simply can't leave without taking in the rich history of the community as you visit the town's museums, Temora Rural Museum and Temora Aviation Museum.
One of Temora's popular tourist attractions is the Rural Museum and Ambulance Museum. The museums main annual exhibition is on the second Saturday of March each year, with this year's 44th annual exhibition coming up very soon on March 11th. Come delve into history with a beautifully presented showcase of Australia's changing country living.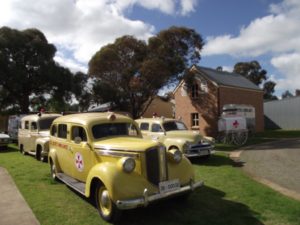 Arguably Temora's top attraction is the Temora Aviation Museum, and this comes from the town's rich aviation history. It hosted Australia's largest Royal Australian Air Force aviation school during World War II, with more than 10,000 personnel on site and 2,400 pilots trained. At it's peak the fa- cility held 97 of the famous Tiger Moth air- craft, and ceased operation in 1946. Aviation activities such as gliding, parachuting, aerobatics, ultra-light aircraft operations and model aircraft displays are still held in town. The Museum is located next door to the airport on Tom Moon Avenue, north of the town centre, off Airport Street. It has a number of permanent exhibits including 'Unsung Heroes', 'The History of the Commonwealth Aircraft Corporation', 'The Magic of Flight', and 'CAC Sabre'. The museum offers guided tours with volunteers, audio-visual presentations, a theatre, engineer viewing, a gift shop, playground, garden and picnic areas, and the 'Aircraft Showcase'. The Museum is open daily between 10am and 4pm.