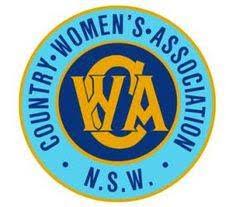 Forbes CWA are proud to have junior members. One of the junior members, Olivia Hunt, has been busy helping with bags. Her story is below.
"I make the hospital bags as part of my Gold Duke of Edinburgh Award which is an award scheme in which you must participate in a sport, learn a new skill, be involved in community service and also go on an expedition including camping and bushwalking," said Olivia.
"I decided to make the hospital bags for my community service component, as my Nana who is the President of the CWA mentioned that they needed more hospital bags at Forbes – sewing is also a keen hobby of mine so I thought it would work very well and it was nice to know Iwas helping a small community in country NSW. I've been making the bags for the past year," continued Olivia.
These bags are very popular at the Forbes Hospital. They are filled with immediate needs by the branch and delivered on a regular basis to the hospital.
If anyone of any age feels that they would like to get involved in being part of this and other projects please contact Elaine Bright on 0402 025 888, or speak to one of the CWA members.