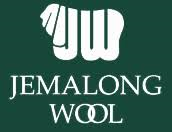 After a month of severe losses, this week's market showed signs of a recovery, with exporters reporting that sales had been made, which finally gave the market a base.
The first day of selling saw further losses, resulting in the NRI shedding a further 27 cents, however during the last hour of selling (in the West) there was a noticeable change of tone, and fierce competition started to push prices back in a positive direction. The positive sentiment carried into the second selling day, and prices finally started to increase.
The MPGs generally rose by 30-40 cents, pushing the NRI up by 30 cents, closing the week 3 cents in the green at 1408.
The carding market also recorded a positive result for the series, as the limited lots on offer came under strong demand pushing them up by 10-30 cents.
The crossbred market was not forgotten with 26 to 28 microns rising by 5-10 cents.
27,923 bales are currently rostered for sale next week.
Source: AWEX