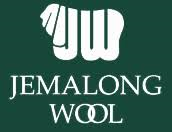 21,787 bales were on offer this week, the lowest weekly quantity in 12 months. The small offering may have had a negative impact, as some exporters may not have been confident about being able to fill orders. The limited number of good style wools with favourable additional measurements were highly sought after, these wools recorded minimal change for the series. Lesser style lots and those carrying poor additional measurements lost 30- 50 cents, pushing the MPGs down by 20-40 cents.
The NRI lost 26 cents, closing the week at 1,883. The crossbred sector also tracked downward but not as steeply as the merinos, prices generally fell by 5-10 cents. 30.0 micron however managed a small increase for the week, the only quoted MPG to record positive movement for the series.
The cardings also lost further ground this week and are now 571 cents, from the record high set in September last year.
Next week will see 29,989 bales put before the trade, with Fremantle back-in after a week's recess.
Source: AWEX