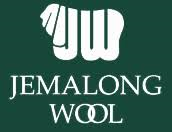 Following the one-week Easter recess, quantities increased this week with 43,053 bales on offer. With reduced volumes coming forward, combined with a 2% fall in the AUD, the larger offering did little to soften buyer demand.
Main buyer interest was in the best/good style wools, spirited bidding on these types helped push prices up by 15-30 cents, which in turn helped push the AWEX NRI up by 18 cents, to close the week at 1997. Inferior style wools were not as well supported and lost further ground and when viewed in US dollar terms the NRI was actually 23 cents cheaper.
Crossbreds again recorded healthy gains, with rises of 40-60 cents, pushing the 28 micron indicator further into record territory, and after tracking downward for the previous six weeks, merino cardings recorded positive movement, with general increases of 10-30 cents.
Next week sees quantities reduce with 33,464 bales currently rostered for sale nationally.
Source: AWEX