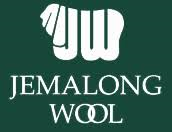 Despite the national offering increasing slightly this week, the volume was well down when compared to the corresponding sale last year. Overall there has been 141,265 fewer bales offered this season, a reduction of 9.6%.
The large volume of lower yielding wools is continuing to put downward pressure on the market, while the higher yielding / good style wools remain highly sought after. The MPGs generally fell by 10-20 cents this week, pushing the NRI down by 7 cents to close the week at 1,986. The NRI has now fallen for six consecutive weeks, this is the longest downward run since September 2012, however the losses this time have not been as severe.
The crossbred sector has continued to defy the trend of the merinos, recording increases for the third week in a row. Strong demand helped to push prices higher, generally between 10 and 25 cents.
In a positive sign, the Western region (which sell last) sold very strongly, and managed increases across the board.
Source: AWEX