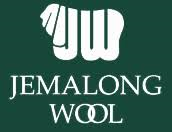 The first weekly loss of the 2019 calendar year, saw the NRI slip 11 cents. Last week's price rise encouraged more sellers into the market, resulting in 48,948 bales being put before the trade.
Melbourne sold in isolation on Tuesday and quickly realised the losses, experienced in Fremantle last Thursday, with prices generally falling by 25-35 cents.
When sales resumed on the second day, it was Sydney's turn to catch up, recording losses of 15-35 cents while Melbourne and Fremantle steadied and recorded modest increases for the day. In a contrast to the previous week, there were positive signs to finish the series, with the three regional indicators all recording increases on the final day.
The crossbreds had mixed results, with 28 & 30 microns dipping slightly below last week's records, while 26 & 32 managed to gain some more ground.
Source: AWEX