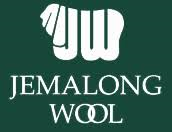 The merino fleece sector performed with mixed results this week. Better style wools, with favourable additional measurement results continue to attract excellent buyer support, resulting in very little change for these types, while off style types, carrying higher VM and those with high mid-breaks lacked the same support.
Overall the NRI added 8 cents for the series, making it the fifth consecutive week of positive movement.
In the skirtings, long low VM types continue to outperform the rest of the market and these wools recorded very little change, while the increasing supply of higher VM types eased, with lots carrying fault such as cott and colour most affected.
The crossbreds were by far the best performing sector this week, with 26 to 28 microns gaining 80-100 cents, while all other microns were generally 25-45 cents dearer, once again it was the better prepared lines that attracted the strongest competition, and posted the largest gains.
Currently, there are 40,426 bales rostered for sale next week.
Source: AWEX