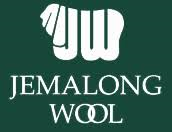 51,703 bales were offered this week, making it the largest national offering since April last year. However despite the larger offering, the overall quantity is still well down on the previous season, with a reduction of 175,524 bales offered (-16.8%).
The merino fleece market was mixed in its performance. The three centres behaved slightly differently, with varied positive and negative movements recorded across the board.
Although there was an inconsistent pattern, the overall trend was upward. By the close of trade the NRI had gained 12 cents, closing the week at 1,960c/kg.
Skirtings managed to record upward movements, generally by 2-40 cents, wools coarser than 19 micron attracted the most attention and as a result enjoyed the largest gains. The oddments varied between centres, the North and West recorded 20-30 cent rises, whilst the South posted a small reduction.
The crossbred sector performed the best, with large gains of 50-80 cents experienced in the 26 to 28 micron range.
Currently, there are 41,503 bales rostered for sale next week.
Source: AWEX