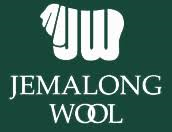 The quantity of wool on offer increased slightly this week, however despite the increase, the total volume of wool sold (season to date) is still 18% less than it was this time last season.
The merino sector performed solidly, recording gains across most microns, only a lack of interest in some inferior types and reduced buyer demand on wool with poor additional measurements, prevented the MPG's from posting larger gains.
Despite the merino fleece sector recording overall gains, the NRI lost 8 cents for the week, to close at 1,897. This movement was mainly due to large losses experienced in the crossbred sector, which saw prices quickly revers after recording large gains at the previous sale.
Wools 30 micron and finer lost 70-130 cents, however the sharp reduction in price was met with firm seller resistance, with approximately 20% of the crossbred offering passed in.
After three weeks of sustained price rises the oddment market lost ground with locks, stains and crutchings generally.
Source: AWEX