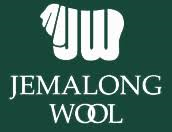 The lack of buyer confidence combined with an ever-increasing quantity of lower spec wools, has resulted in losses across the board. Reductions of 15-40 were common this week, leaving the NRI 23 cents lower. The NRI has now fallen 272 cents (13%) from its mid-September peak. The fall in prices was again met with firm seller resistance, with a weekly clearance rate of only 74.7%.
The skirtings were the best performing sector this week, managing to record modest gains for the week of 5-10 cents, wool carrying less than 2% VM attracted the most competition and the largest gains. The crossbreds had a week of mixed results, prices rose slightly in the South and fell slightly in North, while the oddments continued their steep downward path. Locks, stains and crutchings generally fell by a further 40 to 100 cents, pushing the three carding indicators down by an average 71 cents.
Quantities remain similar next week, currently there are 35,696 bales on offer Nationally.
Source: AWEX