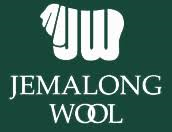 Following the losses experienced the previous week, sentiment remained cautious in the final sale before the recess.
A softer tone was evident from the outset, with most types and descriptions across the merino spectrum generally discounted by 10-30 cents.
Lots possessing favourable additional measurement results (and in particular those with a CVH of less than 42), did however manage to attract excellent support, leaving them generally unchanged for the series.
The NRI lost 13 cents, to close the week at 2013c/kg, however towards the end of the sale positive sentiment returned giving the NRI a 3-cent boost on the final selling day.
The skirtings generally dropped by 10-20 cents, with higher VM types most affected, while the limited offering of fine/low VM skirtings managed small increases for the week.
The cross bred sector performed with mixed results. 28 microns fell by 20-40 cents, while 30 microns rose by 10-20 cents and all other microns were firm. The limited offering of cardings also eased, with general reductions of 20-30 cents.