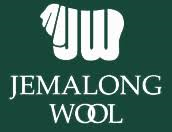 This week saw 38,549 bales put before the trade, and while it was an increase on last weeks volume, the season-to-date cumulative total remains much less, with 12.5% less wool offered for the same period.
The exchange rate gave overseas processors some assistance, as the local currency continued to trend lower against the US dollar. Midway through the week the AUD hit 71.5 US cents, a two-year low, before staging a recovery to finish at 71.68 cents late on Thursday. Price wise in local terms, the market opened on a strong note and resumed its upward trajectory from last week. The first day recorded widespread increases but the momentum could not be maintained, with prices easing slightly on Thursday.
Merino Skirtings found good support and were mostly firm on the previous sale. Merino Cardings were also reasonably limited, and the Merino Carding Indicators closed with only minor movements.
The smallest national Crossbred offering in three years had mixed results; firming in some areas and losing ground in others.
Source AWEX