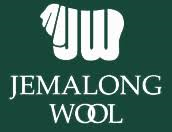 Wool held over for the new selling season was significant this week, with 43,880 bales offered.
The softer market tone that was evident in the previous sale, was apparent from the outset and corrections were felt across the entire merino spectrum.
As is often the case in a falling market, it was off-style types, wools with poor additional measurement results and those carrying excessive VM that were most affected. By the end of the week prices had generally fallen by 50-90 cents, with some off-style types over 120 cents cheaper.
The NRI lost 62 cents for the series, closing at 2026. Many sellers were reluctant to accept the reduction in prices, lifting the national passed in rate to over 15%.
Skirtings also suffered large corrections, prices generally fell by 50-100 cents, however oddments attracted excellent support, with most types only 5-15 cents weaker.
Next week is the final sale before the annual three-week recess. Quantities have slightly reduced, currently there are 41,431 bales rostered.
Source AWEX