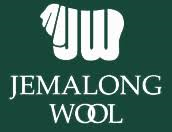 30,439 bales were offered to the trade and strong demand was evident from the outset. The majority of the merino spectrum was swept further into record territory and by the final hammer prices had generally risen by 40-60 cents, leaving the NRI 43 cents dearer at 2,076.
The skirting market behaved very similarly to the fleece, small impurities e.g. colour or cott, were basically overlooked as buyers scrambled to secure meaningful quantity. Prices generally increased by 40-80 cents, wools finer than 18 micron and those carrying less than 4% vegetable matter recording the largest gains.
The crossbred sector had another week of mixed results, 30 to 32 micron again failed to attract strong support and recorded little movement. 25 to 28 microns on the other hand, were strongly contested, pushing prices up by 25-55 cents. A limited offering of oddments received solid support, which was reflected in the three carding indicators rising by over 11 cents.
Next week will see 27,270 bales rostered for sale Nationally. Source AWEX